Meet The Bosco
Our mission is to continue to find innovative ways to improve the photo booth, and collaborate with forward-thinking clients.
The Bosco is an eclectic group of artists and engineers, who share a common love for storytelling, cutting edge technology, design, and social media. We believed we could create amazing products that integrate these obsessions. So that's exactly what we did.
Nick Fehr
Co-Founder
With a background in Internet programming, Nick has experience working on a wide variety of digital projects and start-ups. With The Bosco, Nick is always implementing new technological capabilities to keep The Bosco on the cutting edge of social media, marketing, and digital technology.

Instagram: @nickfehr
Aaron Fisher-Cohen
Co-Founder
Aaron is a filmmaker and photographer working on his second feature film. He hopes The Bosco will help bridge the gap between art, and marketing innovation.
Instagram: @aaronfc
Erik Strand
General Manager
Erik is from Carlisle, Pennsylvania and lives in Bushwick. He enjoys making art, woodwork/metalwork, writing pop.poetry, playing basketball, hot yoga, snacking on steamed buns and listening to wu-tang.
Lis Fertig
Project Manager
After graduating from Oberlin, Lis moved to Berlin to learn how to dance to minimal techno from teenage German vampires. She accidentally ended up working at an ad agency there; then New York called and she answered. At the Bosco she gets to talk on the phone all day and indulge her fetish for color-coding everything. One day she'll write a novel, and maybe you'll be in it.
Kyra Zeller
Project Manager
Kyra went to Syracuse University to learn about the music industry and instead she ended up learning about Life. When she graduated, she moved to New York, and someone put her in charge of planning big events where she had to make high-maintenance famous people happy, and they were. Then she went to live in the mountains for a little while. Then she came back because it was time to come back.
Simon Jolly
Project Manager, Los Angeles
Born in Virginia, educated in Vermont, worked in New York, Simon is an an audio/visual artist currently based in Los Angeles. He's interested in emerging technology, branding, marketing, and design thinking as a means to solving problems.
Sebastijan Jemec
Product Design
Sebastijan is an artist and designer most recently working as an architect. He is interested in phenomenology, environmentally and culturally responsible design, and marketing through design. Sebastijan is working to create an engaging sculptural photobooth that furthers The Bosco's unique brand of social engagement.
Michael Rosen
Interaction/Sound Design
Michael is a composer and interactive artist pursuing his Master's degree at NYU's Interactive Telecommunications Program (ITP). Michael is focused on creating a comprehensive and unique user experience for The Bosco, integrating compositional technique with visual interaction.
Joey Pope
Account Executive
Joey is a young man from Pittsburgh, PA and educated at Oberlin College. His 3 years in NYC have led him through stints of tv/film production, male-modeling, model-catering (maitering), and other very odd-jobs. A creative by nature, he feels the Bosco is a limitless platform for artistic co-mingling in design, communication, expression and love.

Instagram: @jaminjopoy0
Alex Jacobs
Account Manager
Alex Jacobs was raised in long island. He continued his education and personal development at Oberlin College. The terrible and beautiful great lake winters slowly and effectivly molded his body and mind. A face defined by dark, mediteranian features and gently highlighted by soft, loving eyes. "The moment one gives close attention to anything, even a blade of grass, it becomes a mysterious, awesome, indescribably magnified world in itself." - Henry Miller, plexus
Tazri Afrin
Account Manager
Prior to joining the Bosco, Tazri spent the last 2+ years at The FADER working as an Advertising Coordinator and Account Manager. A proud Oberlin College grad, her professional interest includes telling the perfect story using various media platforms. She calls comic books graphic novels and makes the best kebabs in the world.
Andrew Dubow
Account Manager, Los Angeles
Andrew Dubow studied visual arts at Bennington College, and has many years of experience within the fine art and commercial photography world. He now focuses on his own art practice which has become primarily sculpture and painting based. With a strong focus in contemporary art, he also enjoys singing karaoke, juicing, and eating Chinese food.

Instagram: @adubow
Jessica Lopez
Bookkeeper
Jessica is a native New Yorker, born in the Bronx, raised in Suffolk County and currently residing in Brooklyn. She studied Accounting at Baruch College with several years of financial and HR work experience. Curious by nature she loves to watch reality T.V. and Police/FBI shows. Her favorite thing to do is smile!
Dave McNeeley
Logistics & Maintenance
Dave was raised outside of Odessa, Delaware and studied film at Bard College. A quiet and polite small-town boy, he moved to the big city in 2012 and began working for The Bosco, cultivating a sort of "dangerous edge" he never knew he was capable of. He spends most of his free time watching romantic comedies, browsing the subreddit r/aww, teaching finger painting and making short films. He has blue eyes. Instagram @daffit_mxnee
Kyle Scoble
Logistics & Maintenance, Los Angeles
Kyle was raised in the Pacific Northwest and migrated south to North East Los Angeles for College. After majoring in Media Arts & Culture at Occidental College he decided to stay in Los Angeles with the ambitions of becoming a photographer and/or documentarian. Collector of records, comic books and analogue cameras and avid listener to roots, dub, reggae and hip hop.
Calvin Kyrkostas
Event Manager
25 years of age. From Sea Cliff, NY. Graduated from Oberlin College with a degree in history and spanish in 2009. Professional farmer for the last 5 years (in minnesota, vermont, and new york). Studied photography for 3 years and have been lighting up the eyes of bosco users since sept. 28th, 2012 (tickled hot pink=first ever event!) I love the Bosco because the technology still blows my mind every time I step into the booth to take my four photos. And I just love being able to work with the bad boy of the photobooth industry!
Sam Jackson
Event Manager
Sam brings his background in photography and graphic design to aid The Bosco team in maintaining a strong aesthetic. He continues to produce personal projects on the side in studio portrait photography, film, and visual arts, while making sure that everywhere The Bosco goes, magic happens.
Will Kunkel
Event Manager
A Brooklyn resident raised in Sea Cliff, NY and educated at Michigan State University, Will brings his experience in marketing, music, and old fashioned's to the Bosco table for all to enjoy.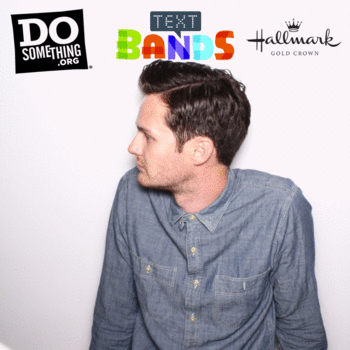 Tyler Parker
Event Manager, Los Angeles
Los Angeles Based photographer Studied at Long Beach State and worked under Alex Prager as producer/assistant. Joined The Bosco in 2012 One of the oldest members of the bosco boys, yet one of the better looking.